July,2017
---
Happy Fourth of July!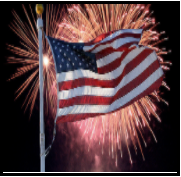 In honor of the national holiday, Speno Personal Fitness Studio will be closed on Tuesday, July 4th. We're open Monday (7/3), Wednesday (7/5), Thursday (7/6), and Friday (7/7). We hope you all have a healthy and happy day with family and friends!
Scheduling Questions?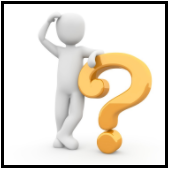 Question: "If I originally selected a package with a typical schedule of 2x/week, may I change my reservation for more (or fewer) sessions? Answer: Yes, of course! The packages are sold as a total number of sessions to use within the timeframe you selected. View Fitness Packages here.
FMS Re-Screens Show Off Awesome Results with Clients!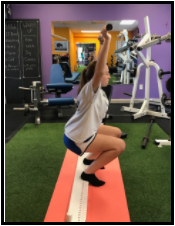 Jordan and Kathy began re-evaluating clients using the Functional Movement Screen last week. The results are amazing! We're seeing a lot of improvement in balance, stability, and strength by comparing previous notes and scores to current physical conditions. The FMS re-screen takes approximately 30 minutes of your workout, and provides your coaches with good measurements to help them select exercises to meet your goals.
BYOB - Bring Your Own (water) Bottle!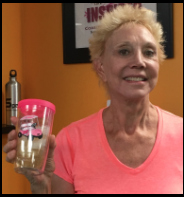 Join us in protecting our environment by bringing your own water bottle to your fitness sessions. Enjoy Pure Water in the studio using your favorite container! Fill it up before, during, and after your session to stay hydrated :) Cheers!
Connect With Speno Fitness!
We've been active on Facebook for several years, and have recently joined Instagram. Look for fun videos and photos of clients in action as well as short articles promoting good health. Follow, Like, and Share our stories @spenofitness thanks!
Request Information
Personal Training
Semi Private Training
Functional Movement Screen